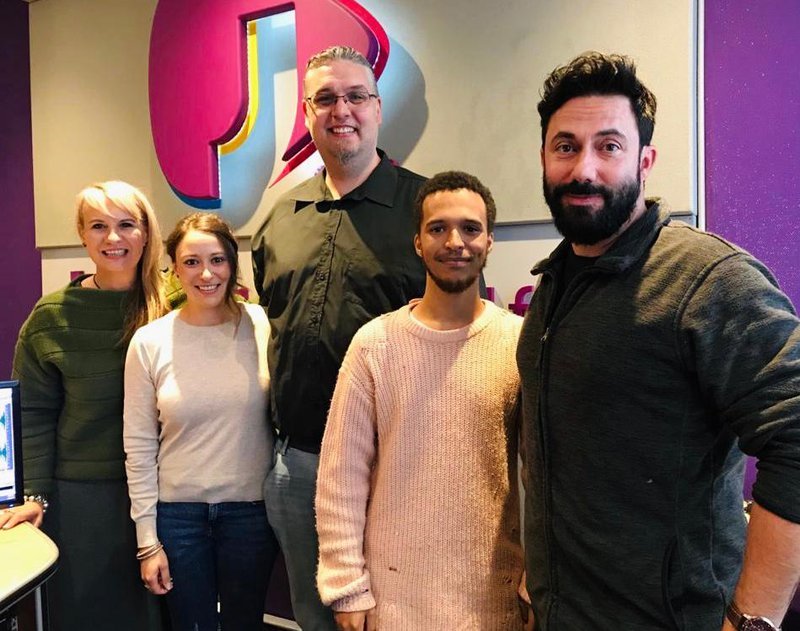 BACKGROUND: 23-year old Malcolm Windvogel from Eldorado Park in Johannesburg, lives for music. He goes by "The Producer" and produces anything from hip-hop, Rnb, House, Trap to Electronic Dance Music (EDM).
"I was always interested in music from a very young age, from dancing to Michael Jackson and Chris Brown's 'Excuse Me Miss', to eventually joining various dance groups in and around my community." He did not have the means to study further after matriculating, and after a year of unemployment joined Eldos FM as a news reader.
He then became production manager and in 2017, along with two friends, started a production company, Studio 7: "to secure income, as well as to create a whole new market in South Africa for artists looking to experiment with sound". Now, Malcolm wants to back his talent, passion and hard work up with a qualification. He's applied to the Academy of Sound Engineering (ASE) and has been provisionally selected, but the tuition fees of around R70 000,00 for a one year course, is way out of his reach. Malcolm wrote to Good Morning Angels to ask for help.
You can watch his video HERE.
REQUEST FOR: Malcolm Windvogel
REQUEST FROM: Dave Arnold representing Willard Batteries, powering the Good Morning Angels New Year's Edition
SPONSORING: Willard will sponsor Malcolm with R50 000,00 towards tuition fees and study material for a one year Higher Certificate course at ASE!
ANGEL 2: George Hattingh, Director of Marketing at the Academy of Sound Engineering
SPONSORING: ASE will make up the short fall to cover Malcolm's' one year Higher Certificate course!
ORIGINAL REQUEST
Good Day,
My name is Malcolm Windvogel. I have temporarily been accepted to study at the Academy of Sound Engineering in Auckland Park, Johannesburg, pending funds for tuition, equipment and books.
I would like to put in a request for funding or a bursary to start and complete my studies. I will be studying towards a Diploma in Audio Technology and Sound Engineering.
For any additional information please do not hesitate to contact me.
Regards
Malcolm